Summertime often brings the arrival of guests, but what's a host to do if space is at a premium? Well, a daybed is a practical and affordable solution.
First, there are many types and styles available. And second, it's actually pretty easy to squeeze a daybed into an existing space, even in tight quarters.
So, let's have a look at some options!
You could add this lovely white painted daybed to an existing guest room, and thus, accommodate a family or several children. In addition, many daybeds also contain a trundle bed
(a twin pullout drawer with a mattress tucked under the daybed).
An upholstered daybed can double as additional seating in a living or family room or even in a study.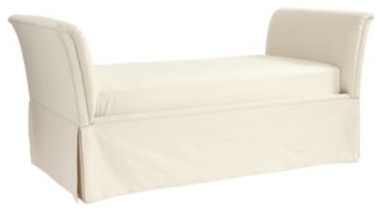 This Swedish style daybed could pull double duty as dining room seating
and additional sleeping space for a guest.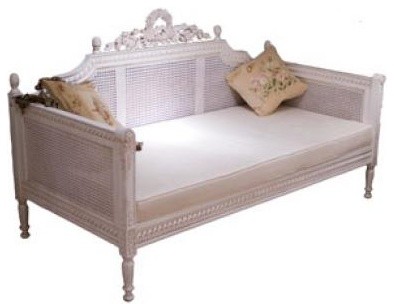 Here's a versatile bamboo daybed that would look fabulous in a living area.
It's perfect for a small studio apartment.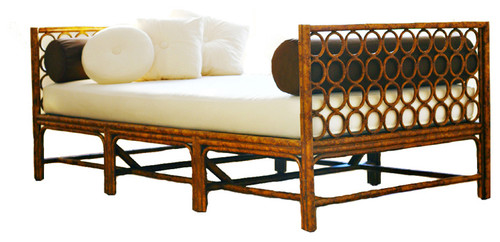 This traditional living space incorporates a daybed,
demonstrating how easily daybeds can fit into any style room.
A wicker daybed could be worked into a summer porch, a cabin, or even a nursery.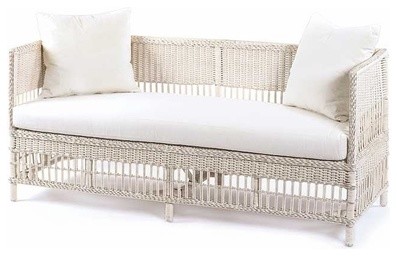 And lastly, here's a great nook area that is not only a good place to curl up with a
book, but perfect for an overnight guest.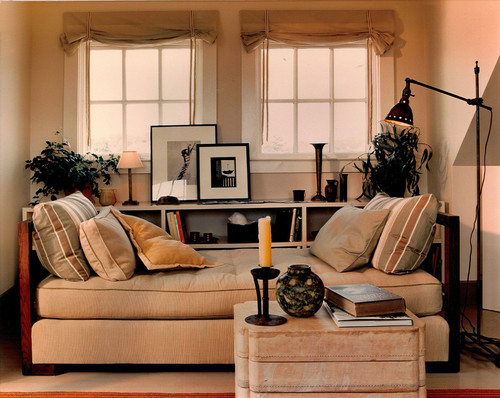 To see more ideas on guest rooms, please visit me on Houzz!
Until next time...
Sheilah