I've decided to change things up a bit this Fall. So, out with the traditional orange pumpkins and in with green and white ones instead.
I like the organic feel of the softer green and white palette. Here's some inspiration to help you with your autumnal decorating. Tell me what you think!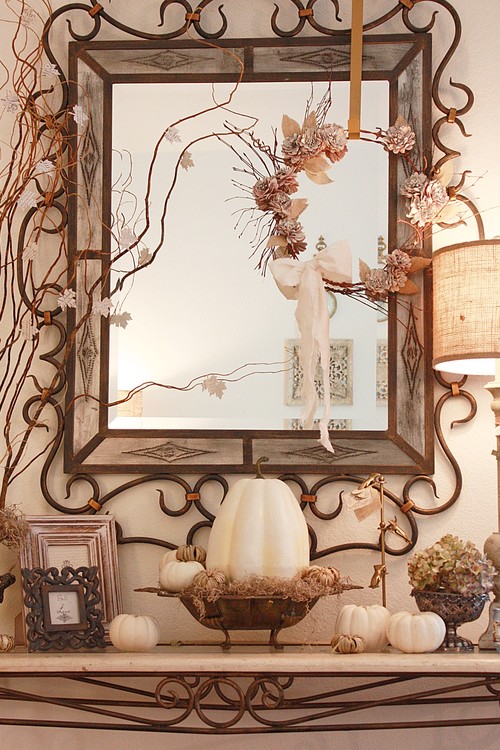 I love this soft color palette.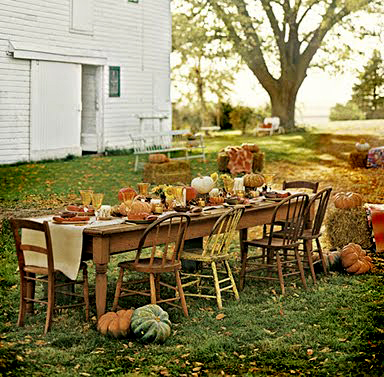 Forget the traditional floral centerpiece and
try an assortment of pumpkins instead.
Happy decorating!
Until next time...
Sheilah