One of the wonderful aspects about living in different locations is being exposed to new traditions, people, and experiences. While living and traveling in the West for a number of years, I became enamored with the architecture and culture of Taos, Santa Fe, and the Rocky Mountains. In this post, I'd like to share some Southwestern spirit with you.
It must be Christmas if the paths are lined with luminarias.
Thick wooden doors and adobe...quintessential Santa Fe...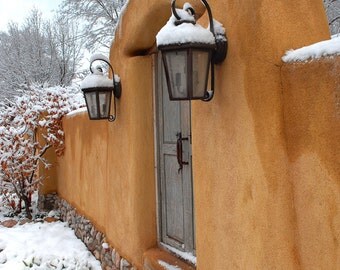 ...as are bright blue doors and adobe courtyard walls.
Ristras (chili pepper wreaths) are as much
a part of the Southwest as is spicy food.
To create Southwest themed holiday decorations,
start with traditional Southwest colors: turquoise and silver.
Go with decorations that look like jewelry.
Mix in pinecones, greens and silver bling.
Add in some turquoise pinecones,
if you're lucky enough to find them.
Or if silver and turquoise are to sedate for you,
go for the all-out festive color theme.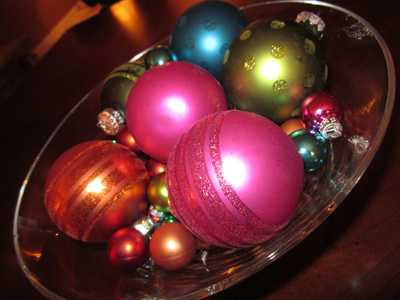 Mix in bright lights.
Add a ton of wrapped gifts and let the festivities begin!
Feliz Navidad!

Until next time...
Sheilah