The center piece of most holiday decorating is the Christmas tree. As in interior design, holiday design has been trending toward using natural elements (pine cones, dried fruit, grapevines, etc.) to add color, spirit and scent. Let's have a look...
Forgo the battle of the lights and opt for this simple pinecone tree.
Or, keep decorating to a minimum with just the basics.
Go for the gold with
shimmery decorations and gift boxes.
Full speed ahead with ribbon and clusters of decorations.
No lights needed, just a band of natural elements circling the tree.
Little houses and faux snow nestled into the branches...love it!
Pinecones and white decorations, simplistic beauty.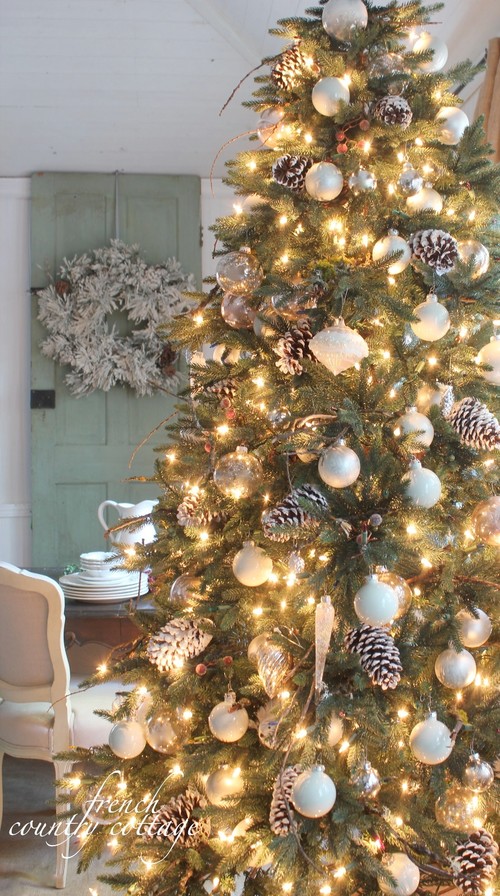 Imperfection makes for a perfect tree.
Sheer elegance.. a lights only tree.
Let it snow with an all white tree.
Pile on the natural elements.
So, which tree will be yours?
Until next time...
Sheilah