This morning I crafted two wreaths from supplies I had around the house. One is an evergreen wreath constructed from the lower branches I trimmed off my Christmas tree (I had just enough to make my wreath!), and the other, a sage wreath made from freshly cut sage from my herb garden. So economical, yet so lovely! The faint scent of sage wafts into my kitchen every time someone opens and closes the back door.
Below are a variety of festive wreaths to inspire your own wreath making!
The white door is a crisp backdrop for the lively gold palette.
Perfect for the home of music lovers!
A very literary Christmas, indeed!
Carefree and earthy...
Calling all sailors or anyone who wishes they were by the sea.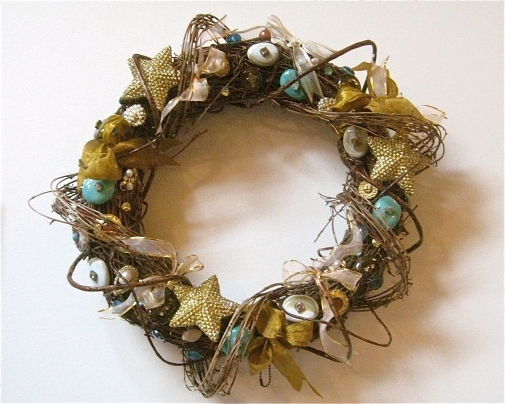 No fuss, no muss!
How wabi sabi!
The quaint, burlap, red-striped ribbon makes all the difference!
These wreaths were just a mere selection of the myriad of seasonal options! So head out into the wintery days and discover the realm of possibilities!
Until next time...
Sheilah