I readily admit that I am a clean fanatic.

In fact, I do not have a single junk drawer in my home. I'm addicted to organization. So, here's some inspiration if you happen to be organizationally challenged or if you want to get even more organized.
Love this aesthetically pleasing pots & pan storage.
No more knocking over 20 bottles to reach the one in the back.
This handy drawer makes everything accessible.
Goodbye kitchen sink clutter!
You will never loose the can opener again.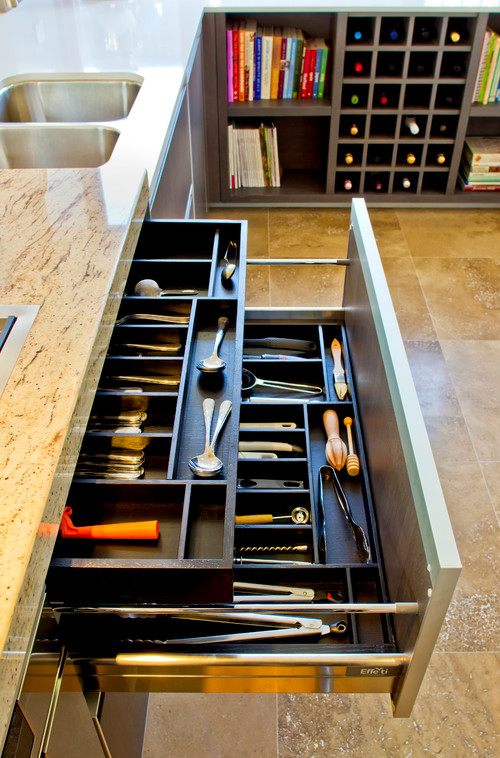 Everything has a place!
Who knew bathroom products could be so easily accessible?!
My dream drawer!
Have a look at my profile picture. See all that high maintenance hair?
I'm a gal with hair products. I need this drawer.
Okay, time to get organized!
Until next time...
Sheilah