Finca Vigia, Ernest Hemingway's home for 21 years in Cuba from 1939-1960, will be receiving almost $900,000 in building supplies from a U.S. foundation to build a state-of-the-art facility to preserve Hemingway's papers, books, and other items, which were all left behind in Cuba when Hemingway fled the country in 1960 after U.S. and Cuban diplomatic relations deteriorated.
Another interesting tidbit is that TV home improvement guru Bob Vila (remember him from his This Old House Days?!), who happens to be Cuban-American and fluent in Spanish (who knew?), will oversee the whole shebang.
Now, that's an interesting story! Don't you agree?
I love this photograph of Papa. He was a big feline lover. Years ago I visited Hemingway's home in Bimini, Bahamas, where felines freely roamed the property and were said to be the direct descendants of Hemingway's personal pet felines.
Fact or fiction, who knows? But I love believing it is.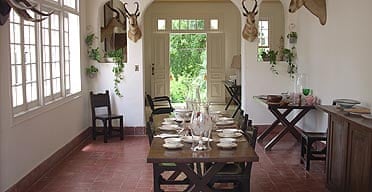 Until next time...
Sheilah